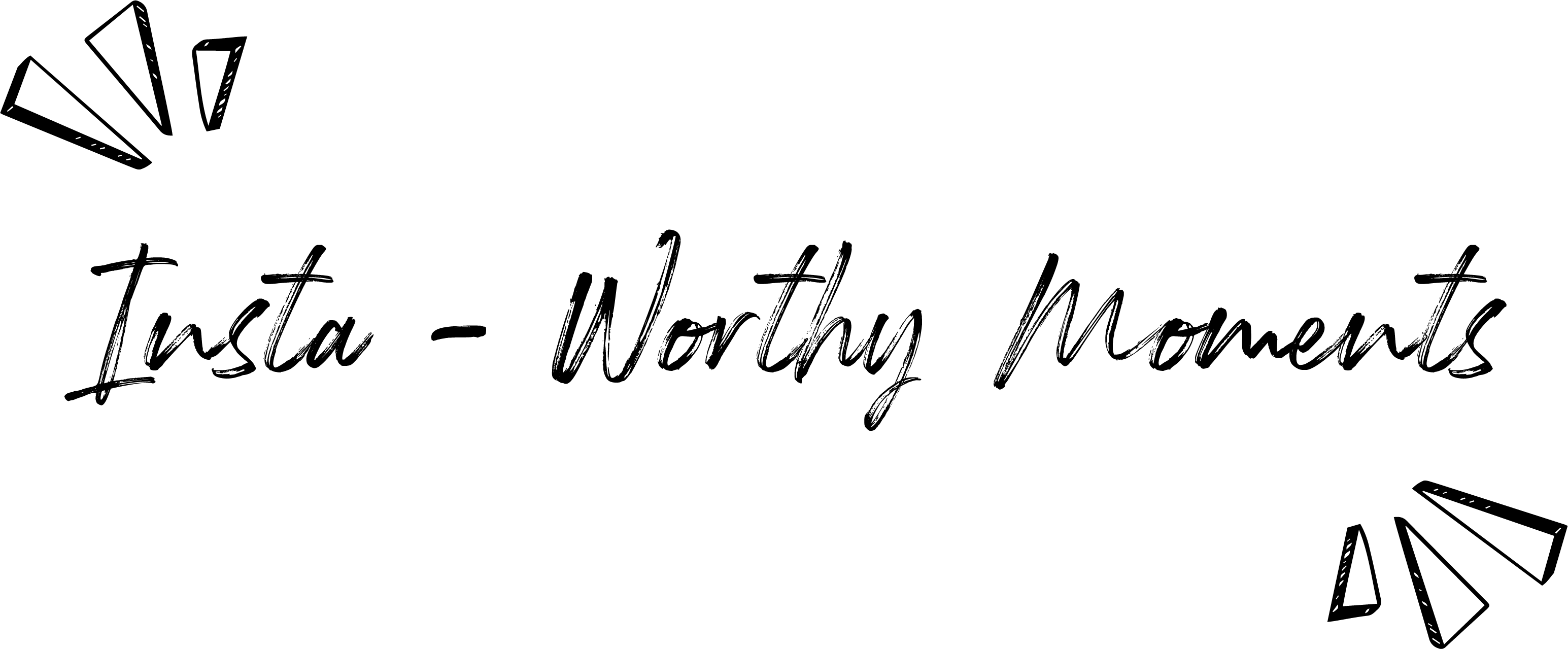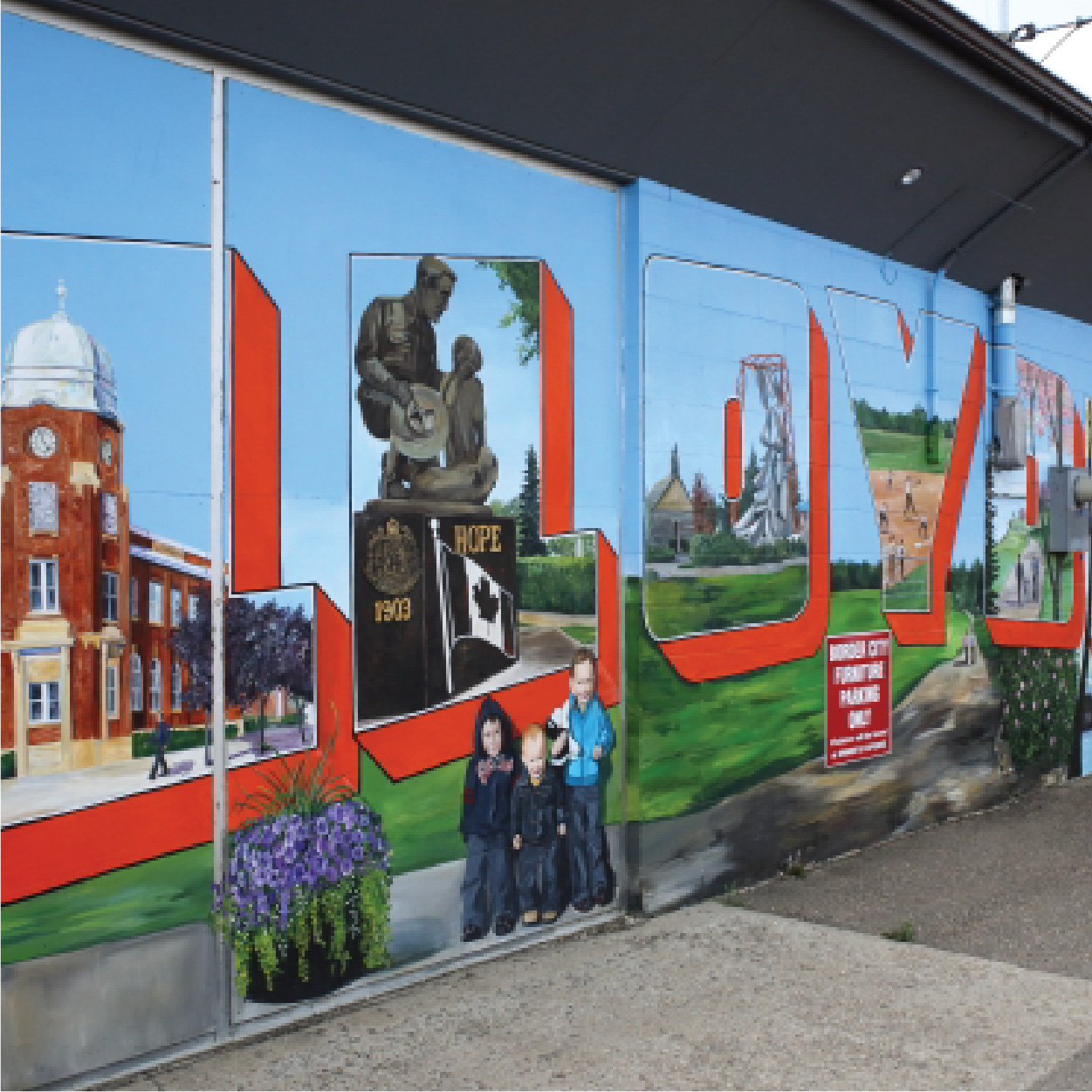 Painted by local artist Michelle Lake, this mural truly captures the essence of the Lloydminster area.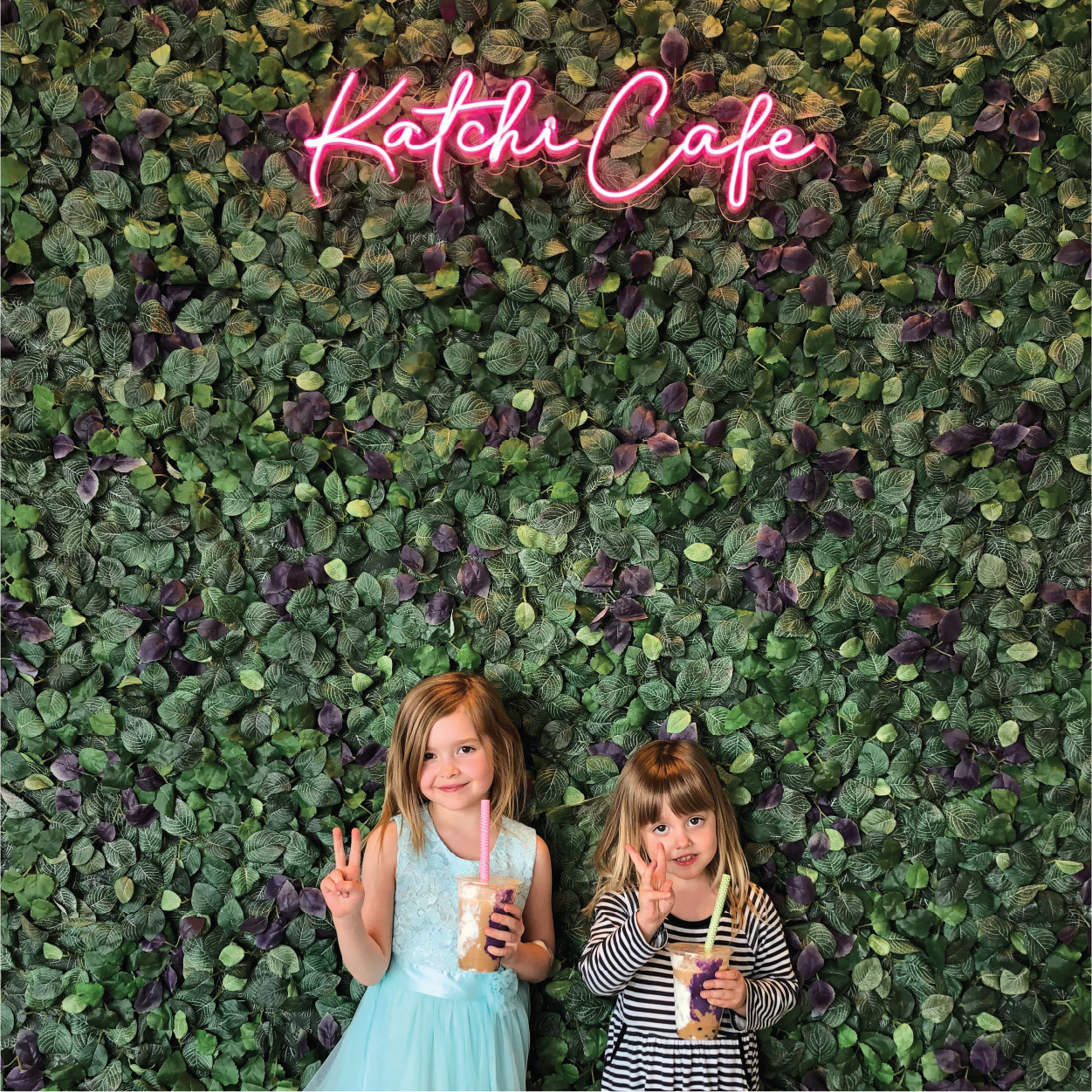 Take a bubble tea break and check out this newly renovated space. The interior design is fresh and fun, and they have a perfect wall for a photo backdrop.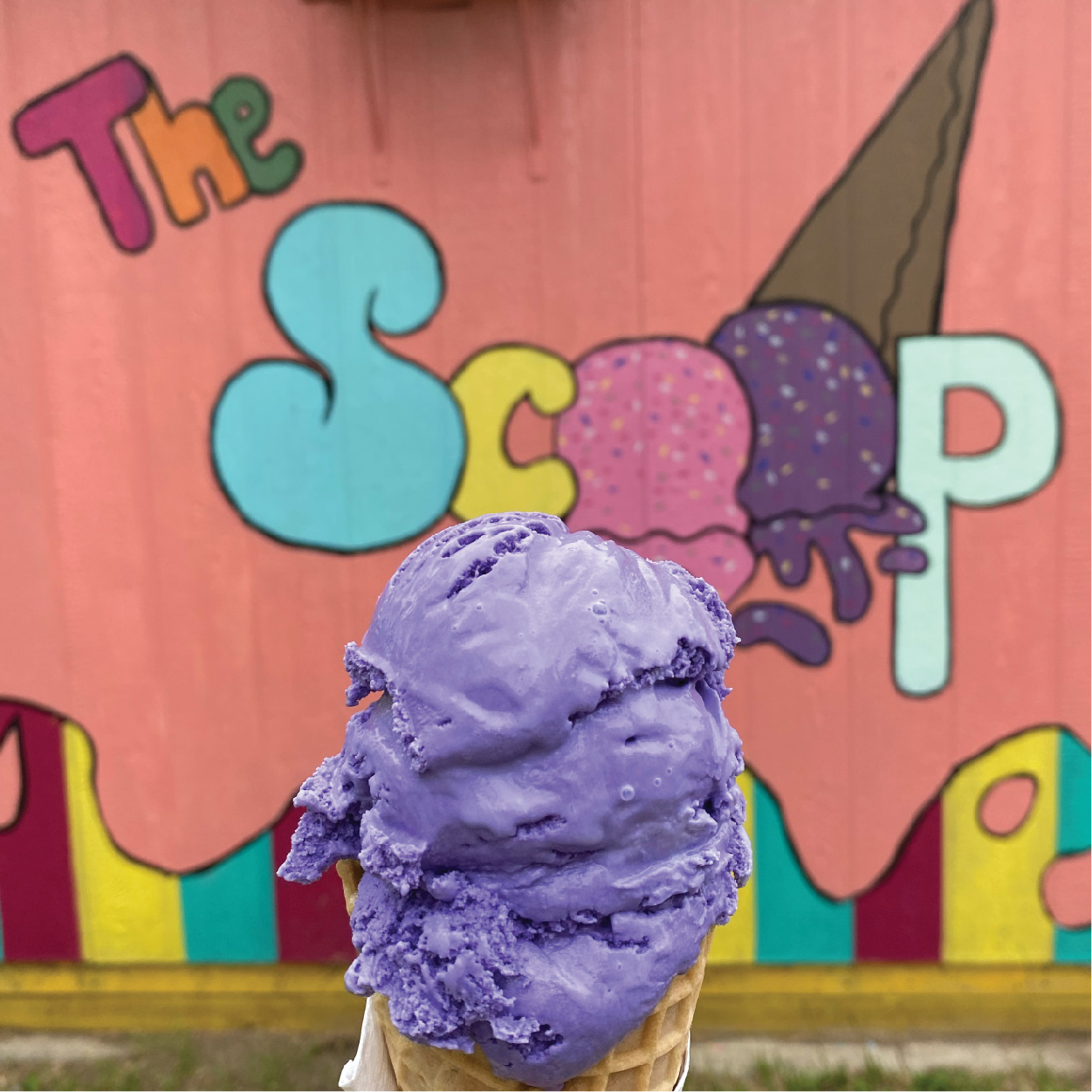 Strike a pose at the Scoop!
This brightly painted ice cream hut is open all summer long, right beside the Outdoor Pool.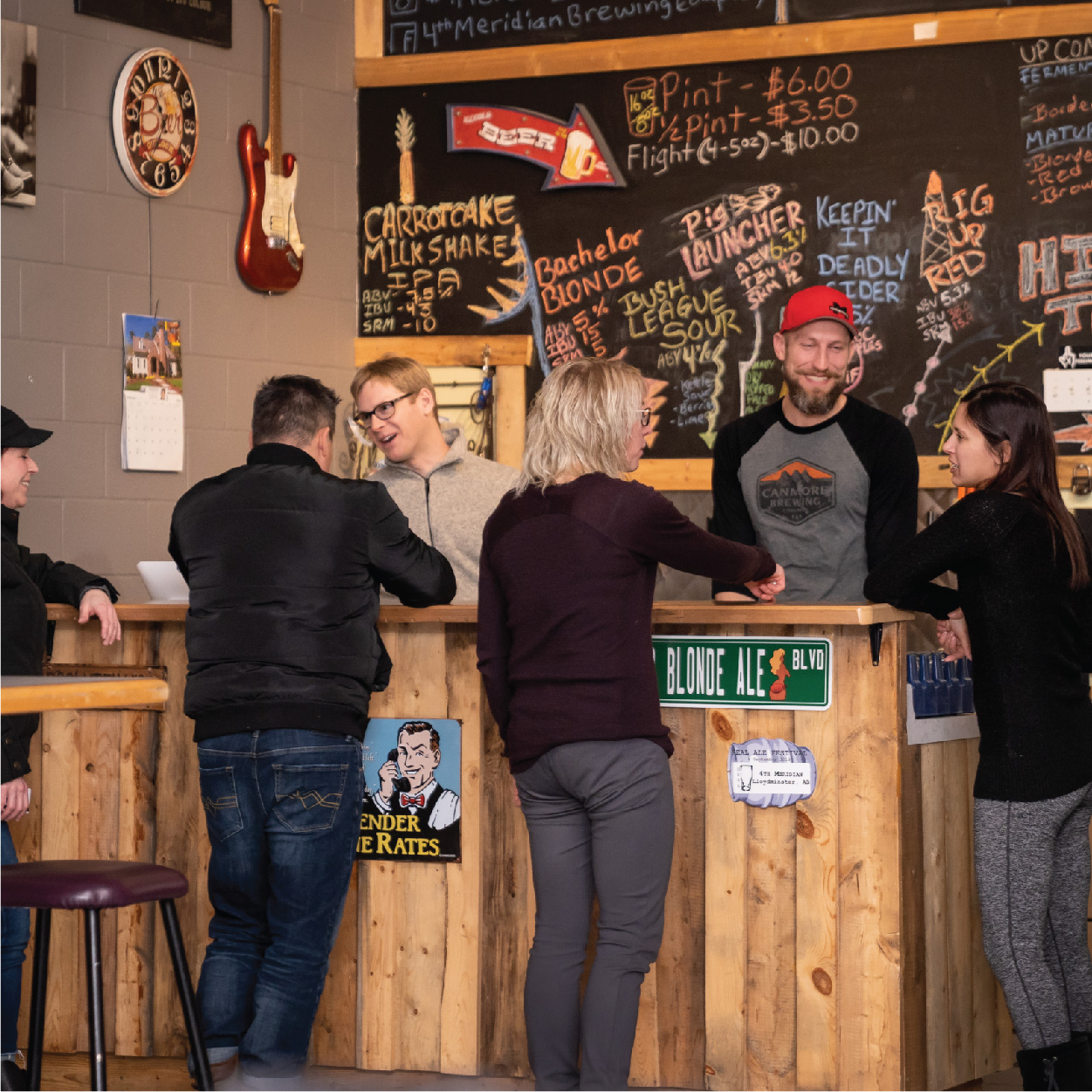 With eclectic wall art, and good vibes all around, 4th Meridian Brewery is a great place to sample local brews and snap some photos with friends.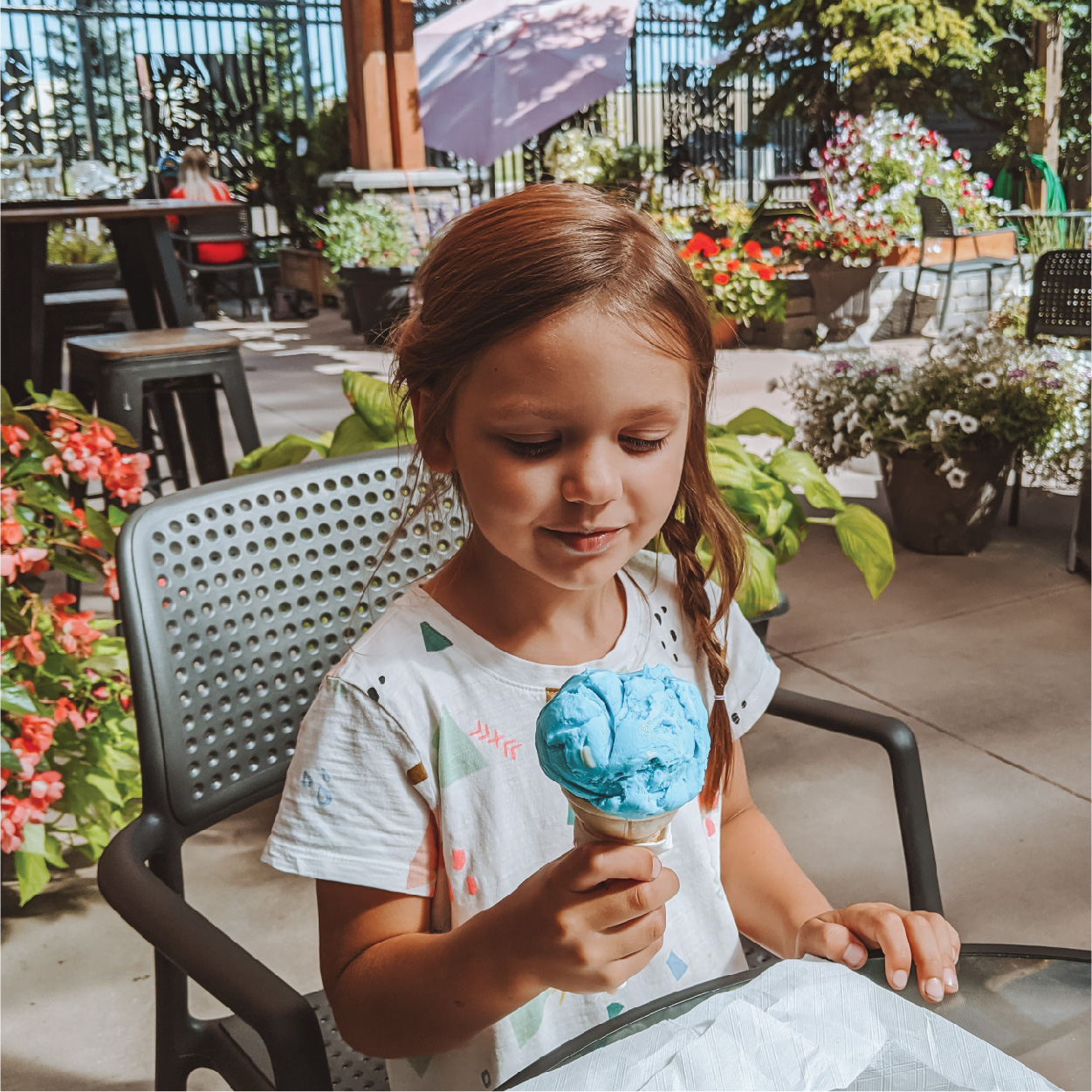 This patio is nestled into a cozy setting surrounded by greenhouses. Enjoy some delicious food from Timber Café while you're there!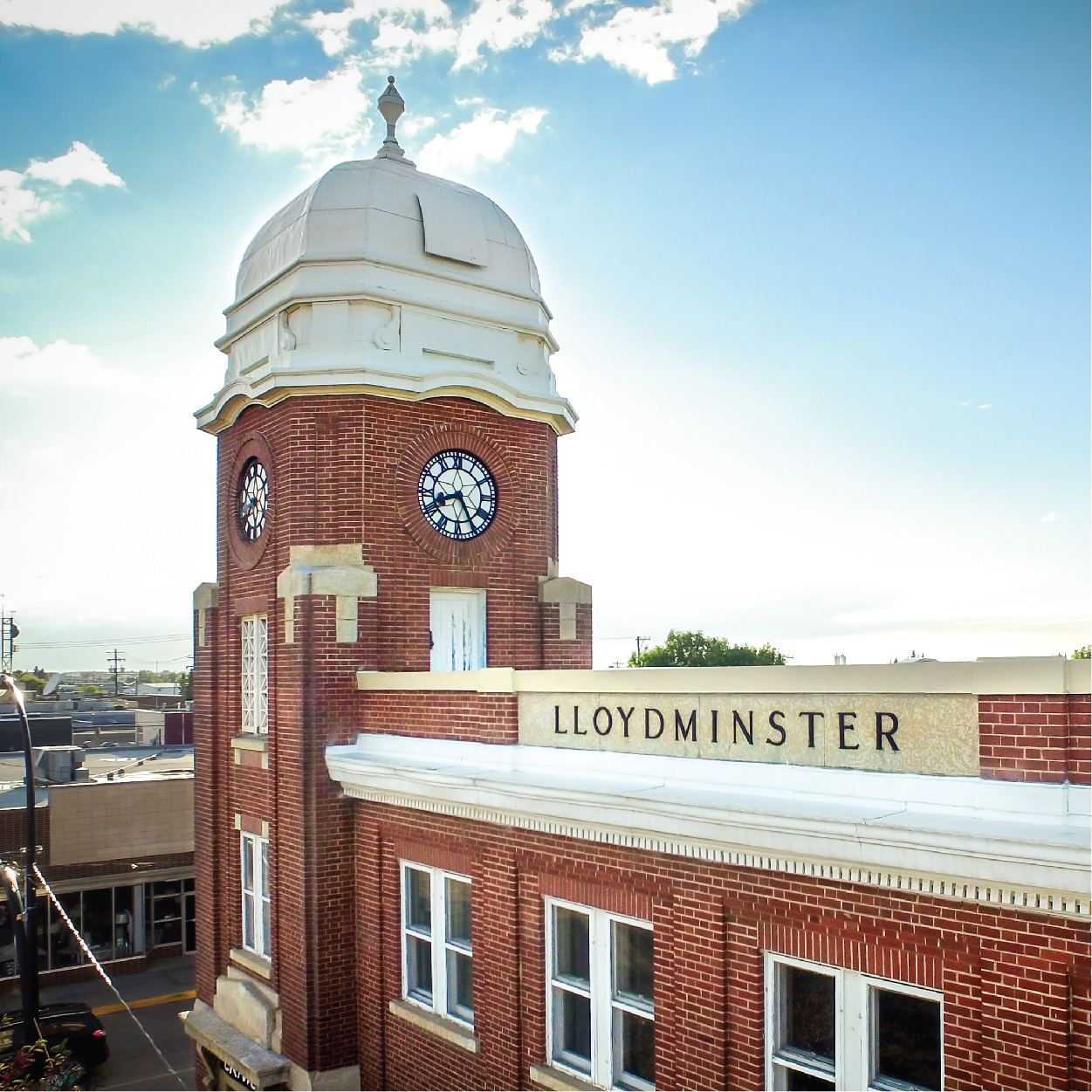 This iconic downtown landmark makes the perfect photo backdrop from all angles.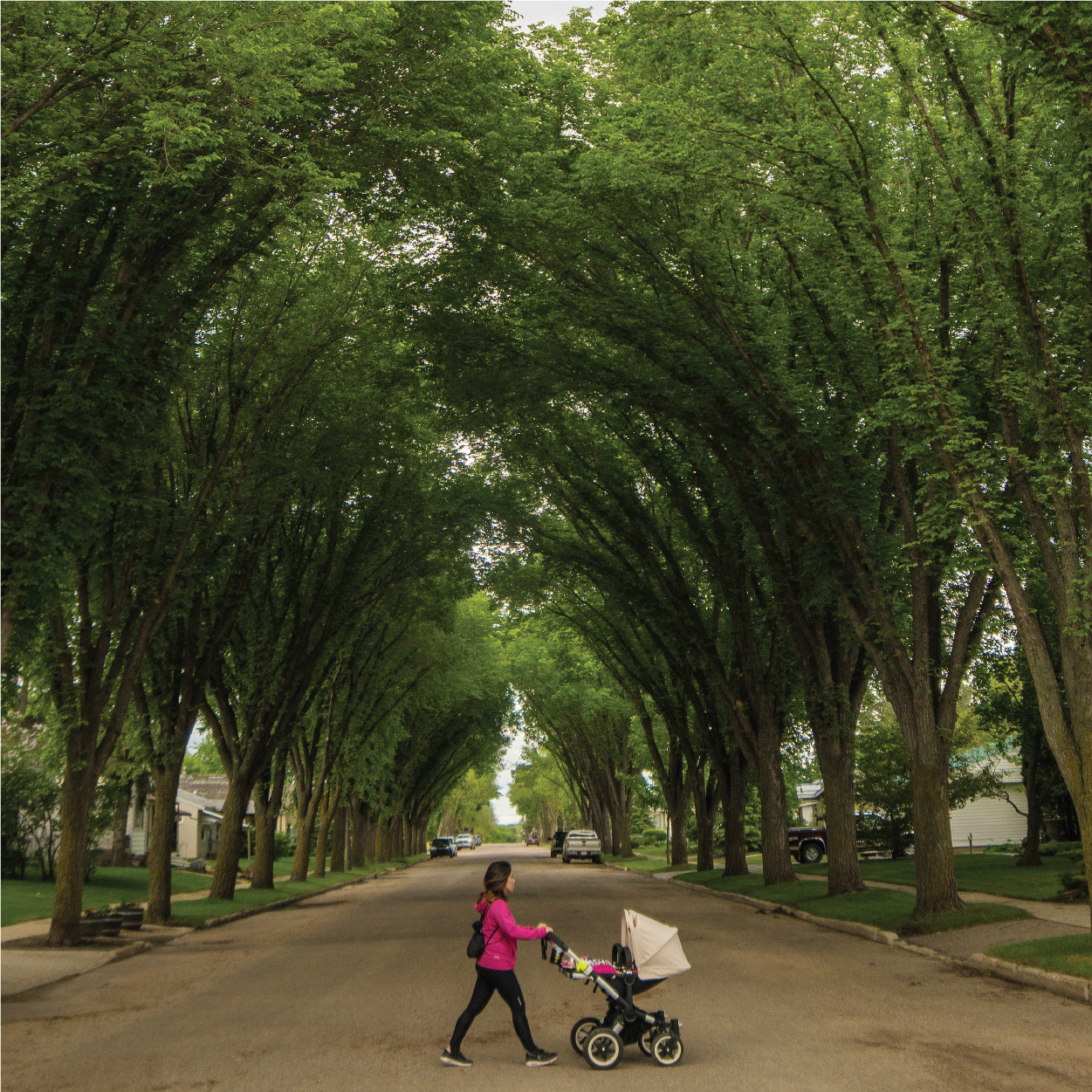 These beautiful overarching trees have been a part of the Downtown scenery for decades. This is a favourite photoshoot location for local photographers.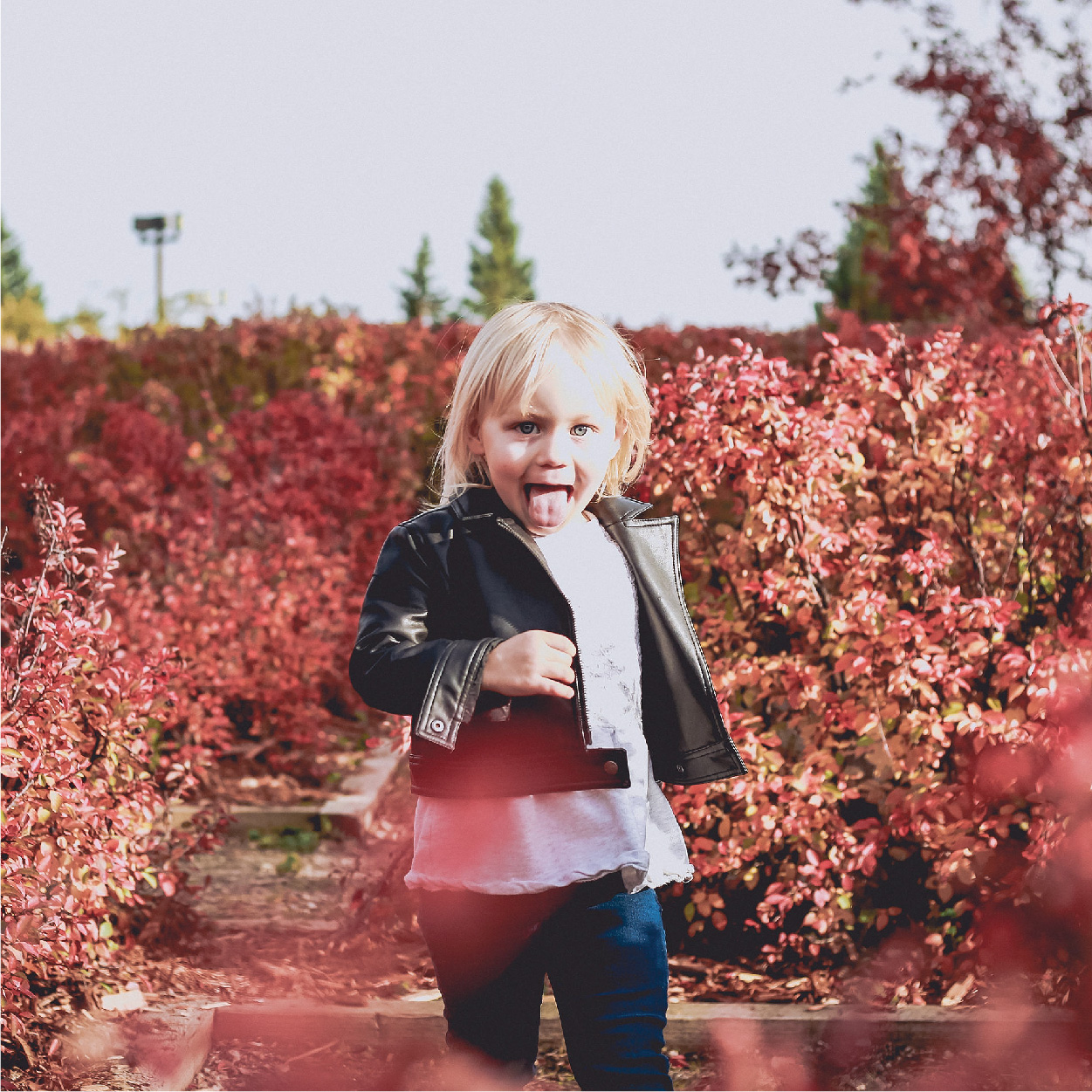 Find nature in the heart of the city! Take a stroll down the walking paths, stop by the lake, or check out the flower gardens in the summer.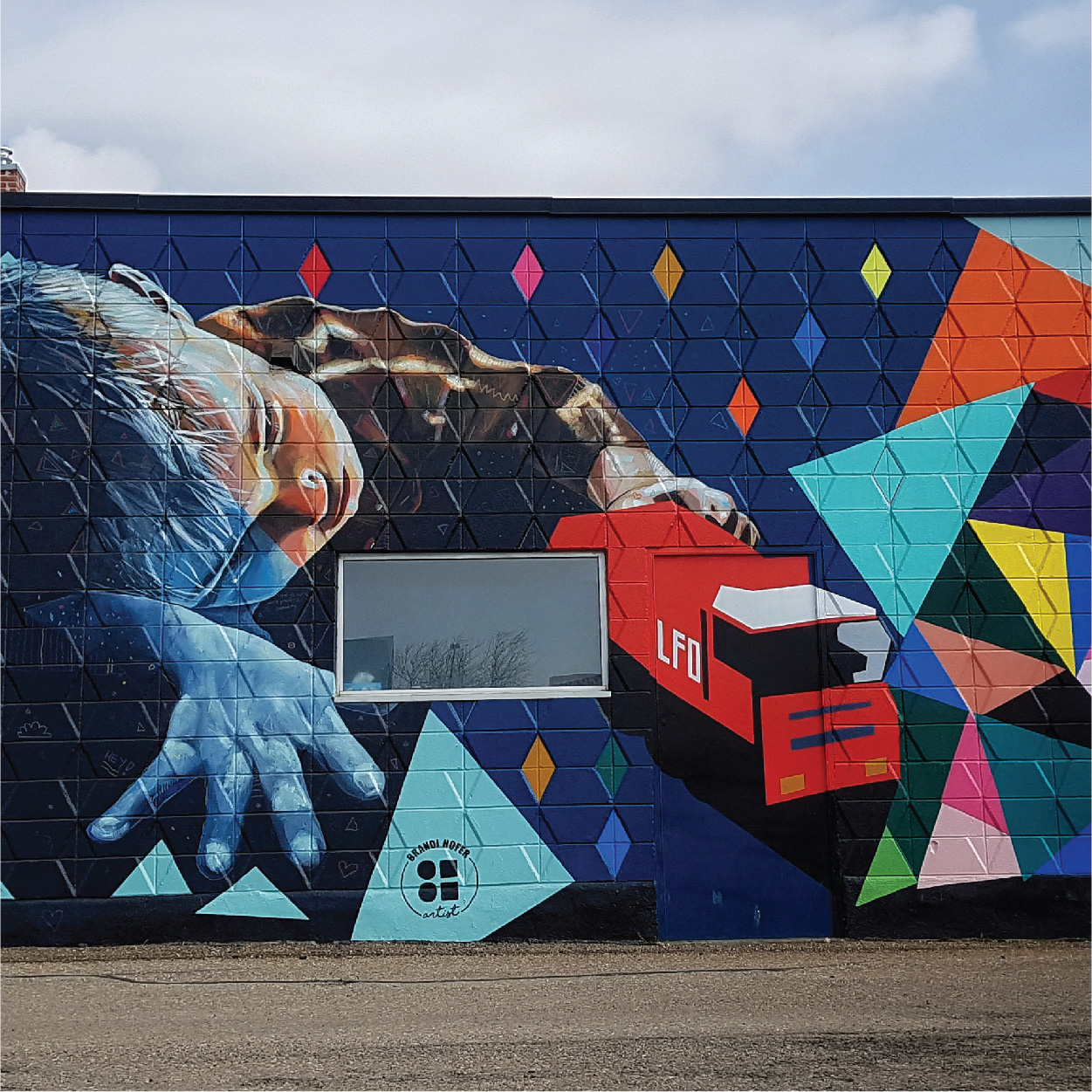 Painted by local artist Brandi Hofer, this colourful mural is located downtown and brings the "wow" factor to 49 Ave.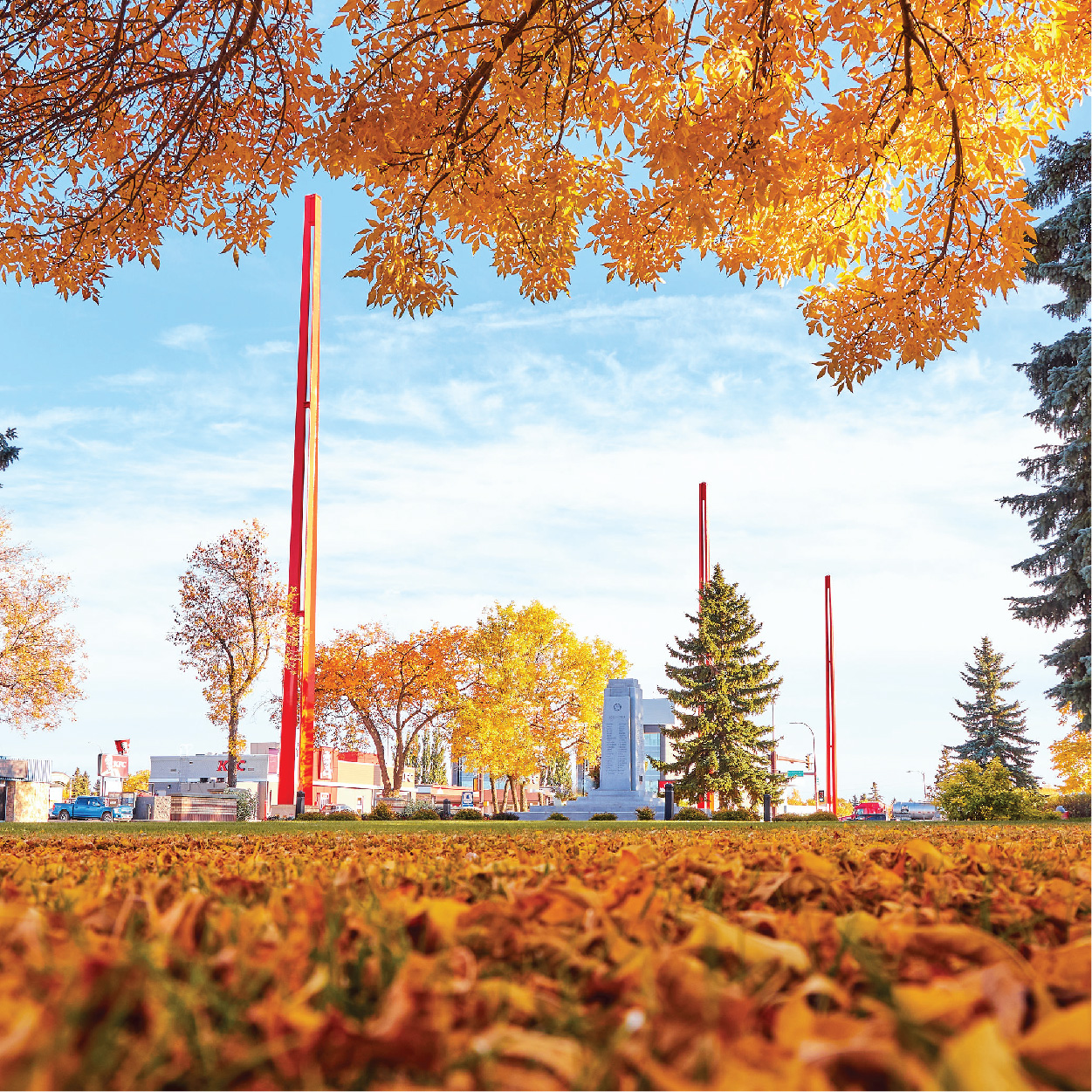 Stand in two provinces at the same time! You can't miss this iconic Lloydminster landmark while you're driving down Highway 16.